The Sherman Hotel

Staff Picks

Discover top area attractions for outdoor activities, family-fun, and live entertainment by reading through our blog. Our local Staff Picks page showcases our favorite finds in LA and lets you know what's happening around town.
Guide to Little Tokyo
February 19, 2019

Hi – I'm Audrey and I'm half of the duo behind Southern California's favorite boba Instagram, @bobabitchess. Even though our Instagram revolves around mostly boba, we're also food fanatics and try to share our favorite eats through our Instagram story. Today, I'm excited to team up with The Sherman Hotel to take you on a tour of one of my favorite food meccas in Los Angeles – Little Tokyo!
Photo Credit: Timeout.com

Little Tokyo is in the heart of downtown Los Angeles and within walking distance of city hall and LA's art district. It's made up of several plazas and shopping centers plus the Japanese American Museum. I love Little Tokyo for its abundance of restaurants and unique boutiques and have been coming here ever since I was a toddler. Basically, whenever I'm not at school or work, you can find me here.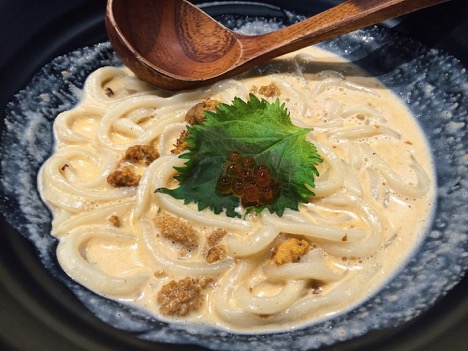 Photo Credit: Marugame Monzo

When it comes to dining, I love Marugame Monzo for its extensive udon menu. Udon is a type of thick flour noodle that's extremely popular in Japanese cuisine and Marugame Monzo stands out because they make their udon fresh daily. I like to joke that if I ever won the lottery, I'd hire my own personal chef from here. My favorite is their miso carbonara udon, an udon that brings together the best of Italian and Japanese cuisine.
Photo Credit: HobNob

My favorite place to shop in Little Tokyo is HobNob because they have the cutest variety of clothing from trendy faux fur coats to graphic tees, funky coats, and berets. HobNob is also unique because they do carry an assortment of high end sunglasses and often have limited runs of character clothing like Gudetama backpacks and Hello Kitty accessories. It's an eclectic mix of fun Harajuku style, cool LA girl basics, and trendy pieces. If you want something funkier, check out Popkiller, which has thrift pieces, Japanese artists designed clothing, and more.
Photo Credit: Sanrio Japanese Village

For everything super cute, Little Tokyo is your stop. There are several stores specializing in kawaii goods: Sanrio, JapanLA, and Tokyo Lifestyle. My favorite is Sanrio because I grew up with a ton of the characters, especially Hello Kitty. JapanLA and Tokyo Lifestyle are better if you want a variety of character goods. One cool thing about the Sanrio and JapanLA here are that they host tons of meet and greets with famous bloggers and new Japanese artists.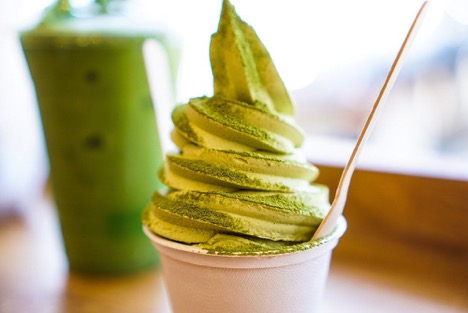 Photo Credit: Teamaster LA

For dessert, you've got to try Teamaster LA's matcha soft serve. Teamaster is known as the must stop shop for matcha fanatics in SoCal and all of their drinks have a deep matcha flavor to them and taste authentic to what you would find in Japan's top matcha stores.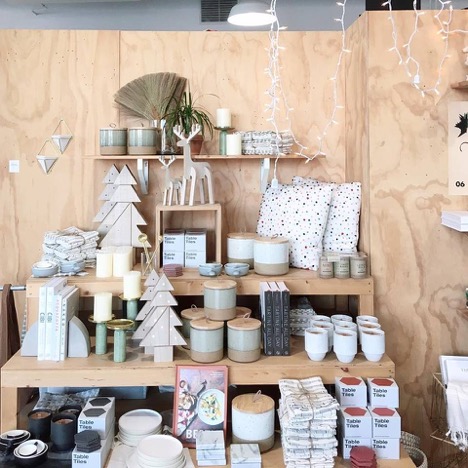 Photo Credit: Poketo

For fans of art and design, Poketo is a must! They sell a bunch of different things – jewelry, home goods, stationary, sunglasses, etc. What they all have in common though is that everything here is so aesthetically pleasing. If you're in the area, be sure to check their calendar to see what workshops they're hosting.
Photo Credit: Twinkle Brown Sugar

Last but not least, I know you've been waiting to hear what our favorite boba spot in Little Tokyo is. Although there are tons of options and the list is continuously expanding, Twinkle Brown Sugar is my favorite for its price, quality, and taste. I've found that other boba shops in the area have consistency issues and/or cost too much, so I recommend Twinkle Brown Sugar to newbies in the area. My favorites are their Twinkle Fruit Tea and brown sugar milk tea.